Jobs in digital marketing: Learn how Knowcrunch's diploma in digital marketing equips you with the skills for career success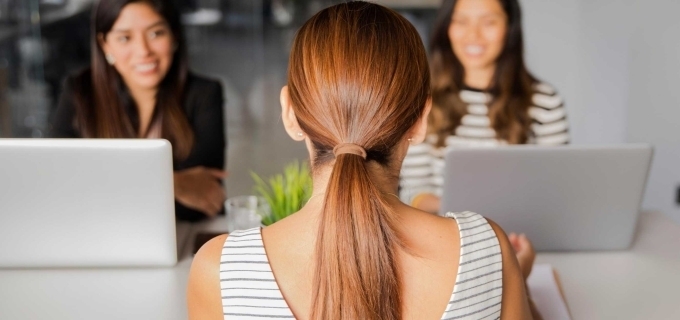 Are you interested in digital marketing, but worry that the job market is scarce? Even if you do break into the industry, do you wonder about the variety of levels and positions available? Luckily, jobs in digital marketing are abundant, extremely varied, and are in-demand now more than ever. With the rapid progression of digital platforms, there are new jobs and positions created every day.
With a diploma in digital marketing from Knowcrunch, you are equipped with the knowledge and tools to make you an excellent candidate for ample digital marketing careers of all levels and learn important skills in order to climb the ladder for a promotion. If you're ready to advance your career read on to discover career prospects and how Knowcrunch fully prepares you for these ample job opportunities in digital marketing!
Social media jobs in digital marketing
Social Media Marketer
One of today's most relevant digital marketing specialist jobs is the Social Media Marketer. A social media marketer is responsible for organizing and running marketing campaigns on social media through the creation of online content. Social media marketers promote products and services that are consistent and aligned with a company's brand and social media strategy. At Knowcrunch, you not only learn the tactics but gain a strategic mindset, the ideal quality for this job.
Influencer Marketer
With the ever-increasing importance of social media, the Influencer Marketer is a digital marketing specialist job that is in high demand. Marketers focus on hiring and working with influencers to be a company's brand ambassador or promoter on social media. They know how to choose the influencer that best matches the company. At Knowcrunch, we spend a great deal discussing influencer marketing and teach our students how to spot online trends before others do.
Content creation and SEO marketing specialist jobs
Content Marketer
A Content Marketer is one of the jobs in digital marketing that wears many hats and has mastered several disciplines and skills. They are responsible for planning, creating, and sharing topical and valuable content in order to attract and convert prospects into customers, and then customers into buyers. If you have a strong desire to create valuable content for your readers and excellent writing skills, a career in content marketing might be a great fit for you and a diploma can help you kickstart it.
SEO Specialist
A Search engine optimization (SEO) Specialist assists in improving website rankings on major search engines through the integration of SEO techniques such as relevant keyword injection. They optimize websites to produce pertinent search results, more website traffic, and increased brand awareness. SEO skills, including strong critical thinking and keyword research abilities, two major facets of the Knowcrunch curriculum.
Messaging
It's both a science and an art to crafting effective campaign messages. The science is ensuring that the messages support the campaign's overall goal and strategy, the art is crafting the message that converts the audience. Creating digital messaging and campaigns for a number of products, services or regulatory areas across a designated market demands both creative and strategic skills, you can develop through a digital course.
Sales and PR digital marketing jobs
Reputation Manager
A Reputation Manager is a PR specialist who monitors and controls an organization's online activity. They assist in building and maintaining a positive reputation for a company across a variety of online channels and platforms. PR specialists are up to date with the latest social media trends and can implement traditional PR strategies in an online setting. Knowcrunch's diploma in digital marketing focuses a great deal on understanding online behavior, a key element for a PR specialist.
Digital Account Manager
A Digital Account Manager's primary duties include collaborating with sales and marketing teams to prepare presentations and sales pitches, designing marketing strategies and media proposals, and much more. They have strong SEO skills, keep track of KPIs, and are aware of new digital technology trends. As one of the most pertinent jobs in digital marketing, strong communication skills, and tactful thinking are ideal for the job and consistent skillsets taught at Knowcrunch.
Strategy and Performance positions
Digital Marketing Analyst
One of the most sought-after digital marketing careers is the Digital Marketing Analyst. Analysts monitor online trends, analyze statistics, develop and track strategies for various digital marketing campaigns. They are data-driven, but also have a deep understanding of digital strategies. They communicate results, create data visualizations, and provide insights to various team members and clients. Their communication and explanatory skills, two essential components developed at Knowcrunch, are strong.
Digital Advertising Specialist
The Digital Advertising Specialist is responsible for setting up, optimizing, and reporting on digital advertising campaigns. Campaigns by a digital advertising specialist include retargeting, display, and video ads. The technical aspects of this job including performing audits, research, and analysis of campaign data. Because their specialized skills require advanced education, a diploma in digital marketing from Knowcrunch is highly attractive for companies hiring for this position.
Performance Marketer
A Performance Marketer is one of the jobs in digital marketing that focuses its efforts on optimizing campaigns in order to not only reduce ad spending but to increase return on ad investment for companies. They are highly knowledgeable in ads and monitoring. With the breadth of knowledge required for the job, a diploma in digital marketing that proves the candidate has many skillsets is an advantage for hires.
Growth Hacker
One of the more analytical and most in-demand jobs is that of the Growth Hacker. Growth Hackers specialize in creating tactics to help businesses acquire and retain online customers. They are responsible for thinking and conceptualizing end-to-end executions for growth with the objective of generating higher revenue as the end goal. Because Knowcrunch focuses on honing analytical skills and critical thinking, this is an ideal job for a digital marketing course graduate.
Digital Marketing Strategist
A Digital Marketing Strategist is one of the most in-demand jobs for those who hold a diploma in digital marketing. Their primary responsibilities are to plan and advise on the execution of a digital marketing campaign and combine relevant marketing platforms and channels into an actionable plan. To succeed at this job, having a strategic mindset and strong knowledge of all digital tools, tactics, strategies, and trends are necessary while being two dimensions developed at Knowcrunch.
Discover the countless jobs in digital marketing available to Knowcrunch graduates
At Knowcrunch, we offer to our students more than just a superb education. Our curriculum focuses on the real-world skills needed to be a top job candidate in a variety of backgrounds. Whether you specialize in SEO, influencer marketing, or digital strategy, a diploma in digital marketing from Knowcrunch puts you on the path to career success.
We employ some of the best instructors that work in the industry, and our prestigious network of graduates is an excellent resource for our students. If you're eager to open the door to endless opportunities for jobs in digital marketing, sign up for a Masterclass in Digital Marketing today!