Influencer Marketing 101: Learn all about applying influencer marketing on social media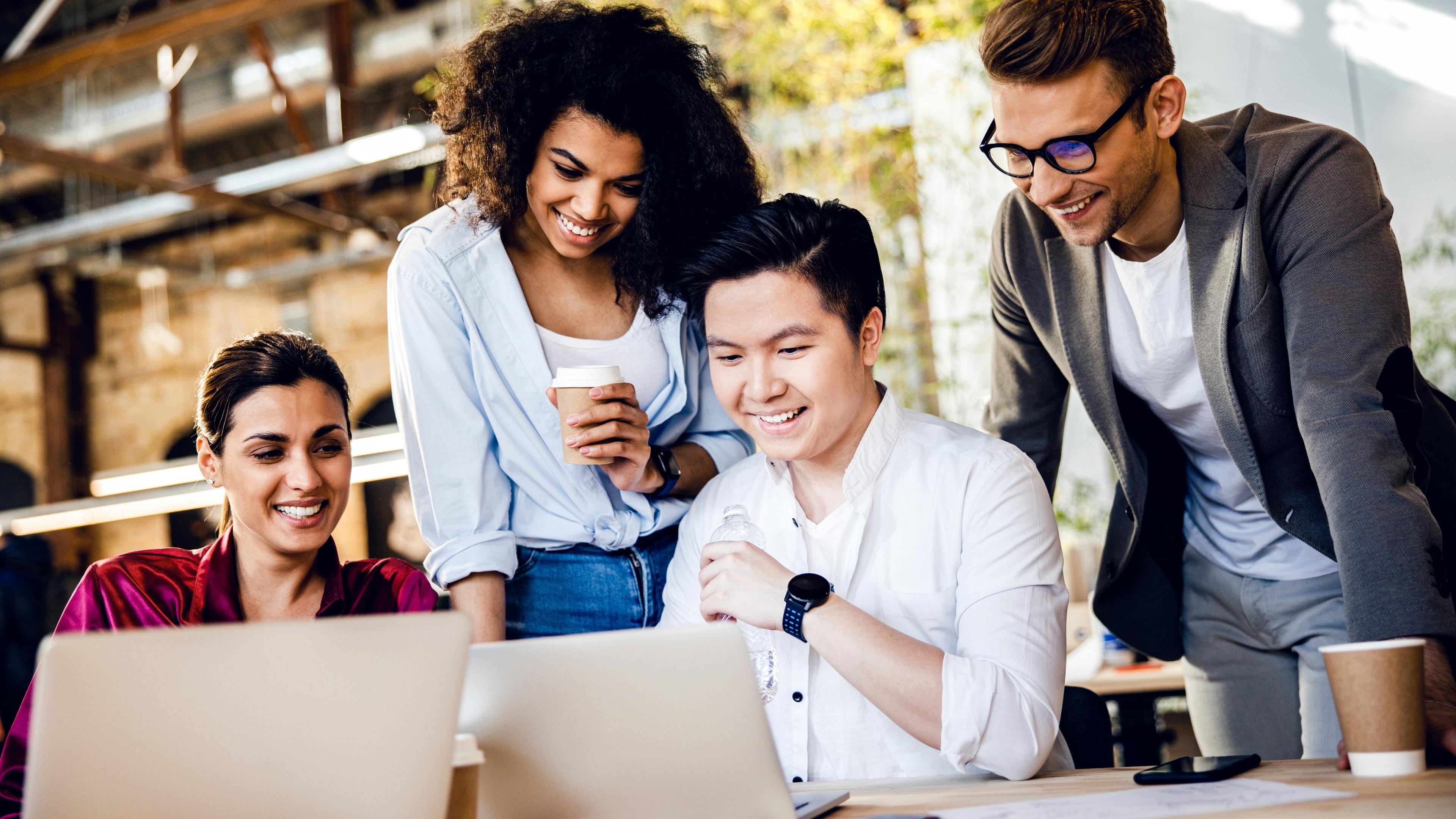 Are you struggling to find a touchpoint with your customers? Could your business marketing campaigns use a revitalized boost? If your company is questioning how to engage your audience and build trust, influencer marketing is the solution to reinvigorating your business strategy. Implementing influencer marketing on social media allows your business to become more potent in swaying new and existing customers to choose your brand with an influencer's help. Read on to learn how influencer marketing can increase visibility, gain trust, and increase your profits!
What is an influencer?

Though the term has long existed, the definition of influencer marketing has taken on a whole new meaning in the age of social media. This type of marketing is comprised of influencers who use their social media platforms to promote products and services they are passionate about and knowledgeable about. Curious how influential they are? Up to 49% of consumers depend on influencer recommendations alone! Since influencers are held in such high regard, influencer marketing on social media has dramatically increased in popularity as an effective choice for businesses.
What are the standard Instagram influencer tiers?

The number of followers influencers have on Instagram is categorically significant in measuring their reach. They are categorized in tiers, which vary from country to country, but the standard global levels are well-defined. Here are how many followers define a tier on the global level vs. Greece:

Global Instagram influencer tiers

● Mega: 1 – 200 million
● Macro: 100,000 – 1 million
● Micro: 10,000 – 100,000
● Nano: 10,000 or less

Greece Instagram influencer tiers

● Mega: 500,000 – 5 million
● Macro: 100,000 – 500,000
● Micro: 3,000 – 100,000
● Nano: 3,000 or less

On which channels can you find an influencer?

When you think of how influencer marketing on social media is utilized, you probably think of the big channels: Instagram, Facebook, Twitter, YouTube, and TikTok. But they are also present on professional platforms such as LinkedIn. Influencers often have their "platform of choice," but they are also present on several supportive channels to increase their visibility. Being present on many platforms, allows them to reach their maximum potential of influencing power.

Why should you partner with an influencer?

Perceptive customers are becoming acutely wary of traditional marketing campaigns that only see them as a number. The very definition of influencer marketing shows that influencers are viewed as what they truly are: real people. They can gain their followers' trust by using the human factor. Therefore, if someone's favorite influencer is linked to a brand, the customer feels a certain allegiance to it as well. As opposed to traditional marketing, influencer marketing connects customers with brands in a more trustworthy way via the influencer.
What are the pros of influencer marketing?

One of influencer marketing's definitions is how quickly it produces results. Influencers promote brands and create high awareness levels, leading to engagement between their followers and the promoted brand. Once a follower is aware and engaged, this leads to a conversion rate impossible to ignore. Amazingly, for every $1 spent on influencer marketing, a company makes between $5-18 on average. This impressive ROI allows businesses to reap financial benefits while ensuring their brand reaches maximum visibility.
What are the cons of influencer marketing?

Influencer marketing is not perfect. Influencers are a mighty force, but at times this can harm a brand. For one, acquiring a negative reputation can have direct effects on the brands they are promoting. Additionally, businesses cannot target visitors and are visible to the influencer's whole audience, many of which are not interested in their business. Therefore, you may not be expanding your resources as effectively as a traditional targeted marketing campaign, which is also a cheaper option. In general, relying on someone outside your organization is a risk you must consider.

How can you find influencers in your niche market?

Influencers do not come in one size fits all, and evaluating their defining factors is an integral part of adequately utilizing them in a niche market. Recently, platforms that evaluate and provide specific criteria about influencers have emerged. Some examples are Susurrus, Upfluence, and Klear, which collect data from influencers' accounts to evaluate their quality. From here, you can select influencers based on topic, activity channel, and geographic region. This ensures you choose the best influencer for your business niche, taking out much of the guesswork on your end.
How do you evaluate influencers?

Not all influencers are created equal. It is essential to evaluate a potential influencer before using them for your influencer marketing needs.
Compare their audience with yours
Does their audience match your brand's audience? It won't matter how many followers they have if none of them fits your target market.
Study their metrics objectively
The most important metrics to measure and assure are high? Reach, awareness, engagement, audience growth, and conversion rates.
Look closely at their followers
Do they have fake followers? Some influencers have fakes to boost their numbers, and this should be an automatic red flag to not use them.
See who they are promoting
Who are they connected with and promoting? If it is your competitors or brands you do not want to be associated with, stay away.
Determine their overarching reputation
What does their reputation say about them? Remember they will represent your brand, so the two will be intrinsically linked for better or worse.

How can you run a successful influencer campaign?

Once you've evaluated and selected your influencer, it's time to get started. Running an influencer marketing campaign can be achieved by following a clear strategy.
Brief them thoroughly and clearly
Laying out clear instructions for the production of your content is vital. Present the dos and don'ts, ensuring there is no room for misinterpretation.
Present them with a written agreement
Every detail of your cooperation should be written in a straightforward agreement. Both parties should be on board with all details before signing.
Keep watch on published content
Be vigilant in keeping an eye on their published content. At the end of the day, an influencer works for you, and it's your brand's reputation at stake.
Analyze and evaluate the results
The results of the campaign must be analyzed through reports. The reports indicate if the campaign was effective and if you collaborate in the future.
Pay them for their services
This is where the signed contract comes in handy. Pay the influencer for their services in the amount you both agreed on at the start of your collaboration.
Are you ready to learn everything about influencer marketing?

At Knowcrunch, we pride ourselves on being leaders in digital marketing pedagogy. We understand the importance of influencer marketing and can offer unprecedented insight to our students. We employ some of the most brilliant digital marketing minds that can teach you all the intricacies of influencer marketing and how to collaborate with influencers. If you're ready to elevate your business and become an expert in influencer marketing, sign up for our Professional educational courses & training today!